Volkswagen ID Buzz EV To Unveil On March 9
The Volkswagen ID Buzz van, a retro-futuristic reimagining of the original Type 2, will be unveiled on March 9 as the latest member of the rapidly growing family of MEB-based EVs. The electric rebirth of one of Volkswagen's best-known and best-selling vehicles will demonstrate that the company employs "people who love cars," according to CEO Ralf Brandstätter.
The Volkswagen ID Buzz EV, according to Brandstätter, will be "definitely the most emotional of our electric models" and will play an important role in Volkswagen's push to become "the most desirable brand for sustainable mobility."
The largest ID-badged EV will share the same MEB platform as the ID 3 hatchback and the ID 4 and ID 5 SUVs, and it will be the first in the lineup to be available in both passenger and commercial configurations.
To give it the same purpose flexibility as the Type 2, it will also be available in California camper van form – though it is unclear whether Volkswagen will fit out this variant itself or leave that to third-party contractors, as was the case with the earlier Type 2.
The styling of the Volkswagen ID Buzz EV is largely consistent with the well-received concept from 2017, albeit slightly more straight-edged to maximize interior space, with a minimalist front-end design that links it to other ID models and various cues nodding to its predecessors. It will be built alongside the new ICE-powered Multivan at Volkswagen's plant in Hanover, Germany, in standard and long-wheelbase configurations.
The Volkswagen ID Buzz EV is expected to have the same battery and rear- and four-wheel-drive powertrain options as other MEB EVs, demonstrating "how flexible and versatile our modular electric drive system is," according to Brandstätter.
The concept's 374hp 4WD setup will most likely be toned down for the range-topper to match the ID 4 GTX's 300hp.
ID 3 Cabriolet: Volkswagen may soon introduce an electric replacement for the long-gone Golf Cabriolet. Work on an ID 3 convertible concept is currently underway, and the lower development costs brought about by a shared platform make a business case much more viable.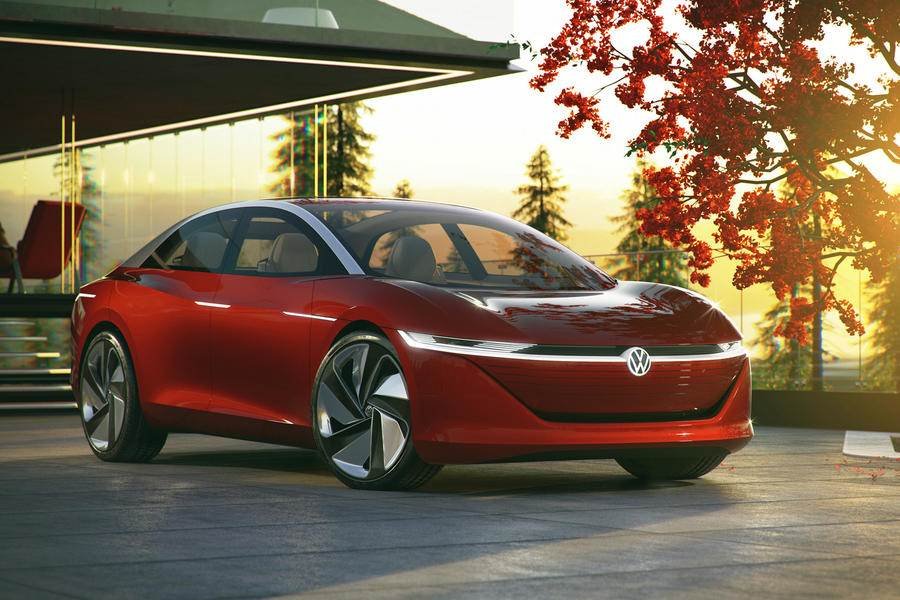 ID 3 GTX: "Fun to drive is a part of mobility", Brandstätter confirmed that a hot 4WD version of the ID 3 is inbound. It will be based on the 334hp ID X concept, but will most likely carry the GTX badge and a 300hp powertrain into production.
The German automaker is preparing for the global debut of its Virtus sedan in India in March, ahead of its May launch. The new Volkswagen Virtus, which will replace the aging Vento in India, will share its underpinnings and powertrains with the Skoda Slavia.
Are you excited about the Volkswagen ID Buzz EV? Comment down below
Also, see
2022 Audi Q7 To Launch In India On February 3