2021 Honda CBR600RR Teased, Launch on 21 August
Honda has reportedly announced the upcoming 2021 CBR600RR with a YouTube video following several rumors. The CBR600RR will be officially unveiled globally on 21 August 2020.
Honda previously reported it had intended to halt the CBR600RR development. They blamed the increasingly strict pollution requirements and said the R&D costs were more like designing a 1000cc sports bike which made no sense to them. Yet Honda's agreed to keep its 600cc offering in a surprising turn of events.
The group of Supersports, which once thrived with choice, currently only has two prime offers – the Yamaha R6 and the Kawasaki ZX-6R. We name them "key deals," as these are the only 600cc bikes that have been getting big upgrades in the past.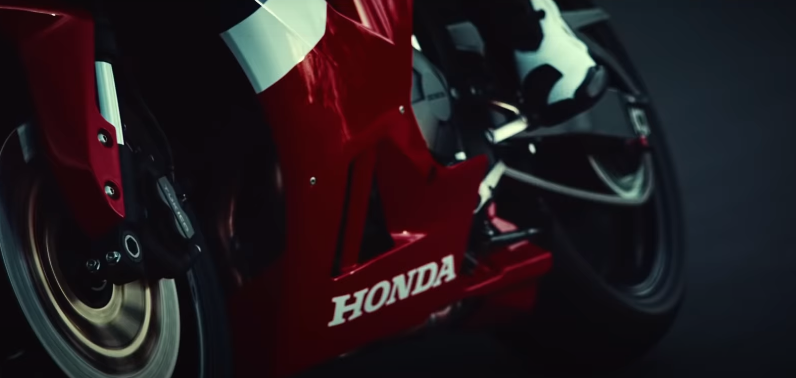 Coming back to the 2021 Honda CBR600RR, as predicted, the bike from its elder sibling – the CBR1000RR – receives several styling indicators. The front end, especially the headlamps and the fairings, look fresh although the air intake maintains the 600RR-shaped signature.
But the 2021 Honda CBR600RR tail configuration continues to remain unchanged. It resembles the previous-gen edition and still retains the exhaust from under-seat. Nearly all vendors also moved to side-mounted exhausts to follow the strict pollution requirements, and the under-seat exhaust could have become a crucial point of sale for the CBR600RR. By our hand, big thumbs up to Honda.
The engine of the 2021 Honda CBR600RR has always been one of the strongest 600cc vehicles. The same 600cc engine was used in the world championship in Moto2 bikes, after all. The revised 600RR will retain the 599cc inline-4 motor as before but will include a robust kit of electronics to hold it up to the competition.
The video also shows, among other things, a full-digital TFT display which it receives from its elder sibling. Although we have to wait to see its treatment, the video reveals that for extra downforce it will be having winglets on either leg. The inline-4 engine can also be heard screaming in the song, and fits the ears as pure audio!
We think it's awesome that manufactures are once again joining the field of supersport as these motorcycles function as the ideal combination of superbikes and beginning bikes. Finally, like the latest CBR1000RR, Honda might also be launching the CBR600RR through its BigWing showrooms, just not early at any time.
Are you excited about the 2021 Honda CBR600RR? Comment down belwo
Also, see
BMW 2-Series Gran Coupe India to Launch This month
Jawa Electric bike to launch in 2022
Mahindra Company Seeking Strategic Alliances for EV Which Include The eKUV100 and The XUV300 EV