Jawa Electric bike expected in 2022
We had announced last month that Classic Legends is working on a new Indian electric motorcycle. The Jawa brand has just three motorcycles in its portfolio – Jawa, 42, and Perak. Having an electric motorcycle will not only help the business extend its range, but will also further encourage emission-free personal transportation.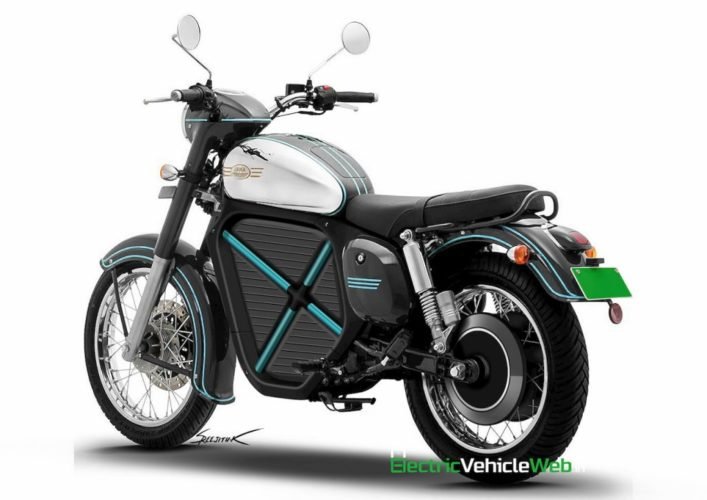 In recent times, several electric scooters have been launched on the Indian two-wheeler market, many by new companies. There are also a handful of hybrid bikes, such as the Revolt RV400 and the new Ultraviolet F77, but these are even fewer.
The Jawa electric bike will certainly deliver a good driving range and explosive efficiency along with a sleek, retro-themed style with the capital and technologies from Mahindra. If you wonder what this forthcoming electric motorcycle would look like, we've got a digitally created picture here that imagines the latest e-bike as the Jawa offshoot.
As with this depiction, it will be better for Classic Legends to use an actual motorcycle as the foundation for their forthcoming e-bike, and the "Jawa" is maybe the strongest of the lot to do so. That said, recent rumors say the business is preparing to develop a new motorcycle altogether. It could share its frame with current Jawa motorcycles but it will be entirely different in style.
Several sources have already indicated the introduction of the latest electric motorcycle under the label Yezdi. Earlier in 2018, Jawa Legends co-founder Anupam Thareja announced that the Yezdi brand would also be resurrected after Jawa. So the first model in the Yezdi range maybe this new electric motorcycle. Though, that is purely conjecture, because there is no public statement on this yet.
Either a Jawa electric bike or a Yezdi electric bike in India is expected to be introduced in 2022, despite what was announced last month by India's top auto media houses. Although any relevant official announcement is far away, with expert assistance from automobile designer Sreejith Krishnan, we've gone ahead and made a Jawa electric bike to show you what to do.
Leaks also indicated that the goal of Classic Legends is to optimize the range of the latest e-motorcycle. Although it definitely will help to reduce manufacturing costs, it is not simple. Battery cells for EVs are not made in India and any big EV manufacturer in our market currently relies on imported batteries. It'd be fascinating to know what our audience has planned for Classic Legends.
Are you excited about the Jawa Electric bike? Comment down below
Also, see
Mahindra Company Seeking Strategic Alliances for EV Which Include The eKUV100 and The XUV300 EV
Aprilia Tuono 660 parallel-twin patent images launched before 2021
MV Agusta Brutale 800 RR SCS, Dragster 800 RR SCS fresh detail unveiled