BMW 2-Series Gran Coupe India to Launch this month
BMW India is all ready to launch the latest Gran Coupe 2-Series in India, to contend against Mercedes A-Class likes. The latest 4-door coupe is scheduled to hit Indian shores right after the Diwali season and select dealerships are already taking pre-bookings for the car in major cities.
The BMW 2-Series Gran Coupe is actually in its second iteration and was released last year in October, with the launch followed in March 2020 in a few foreign markets. The UKL model follows the latest 2-Series which uses a front-wheel-drive configuration. Although purists will be screaming foul at an FWD Bimmer, the modern construction and design have several functional benefits.
The key benefit of front-wheel-drive construction is the opening up of the interior. The lack of a bulging transmission tunnel and rear differential makes more cabin space, as well as boot space. Considering that BMW in its more inexpensive versions has often been criticized for lack of room, this seems to be a wise decision.
The architecture of the BMW 2-Series Gran Coupe isn't as divisive as some of the other recent Bimmers (cough cough, 4-series), with clear but bulbous headlamps, a decent-sized 'kidney grille' and a large air barrier. The side profile includes 17-inch steel wheels (optional 18-inch), which fill up perfectly with the arches. The roofline slopes softly at the rear, giving this car a profile in the theme of a coupe.
We see a pair of large taillights at the rear portion of the vehicle, which mimics those on the 8-Series flagship. But the tail-end looks a little stubby, but the boot-integrated spoiler gives a sporty touch to the style. As for the measurements, the 2-Series has a length of 4,526 mm, a width of 1,800 mm, and a height of 1,420 mm, with a wheelbase of 2,670 mm wide.
The BMW 2-Series Gran Coupe comes with three engine options. The first is a 1.5-liter turbo-petrol (on 218i), producing 140 PS and 220 Nm. The second is a 2.0-liter (220d) turbo-diesel churning out 190 PS and 400 Nm. The last is a 2.0-liter (228i) turbo-petrol that produces 230 PS and 350 Nm.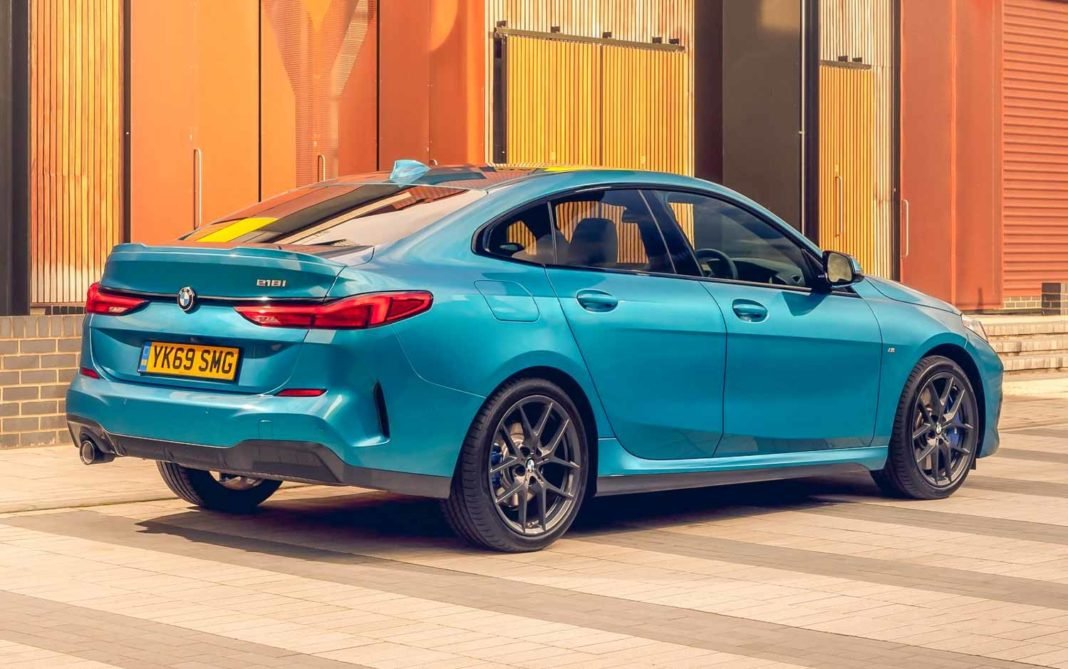 An output variant, M235i, also has a 2.0-liter turbo-petrol, which is optimized to produce 305 PS and 450 Nm switch. We just plan to introduce the 218i and the 220d in India, with prices varying from Rs. 30 to Rs. 40 lakh.
Are you excited about the launch of BMW 2-Series Gran Coupe? Comment down below
Also, see
Jawa Electric bike to launch in 2022
Mahindra Company Seeking Strategic Alliances for EV Which Include The eKUV100 and The XUV300 EV
Aprilia Tuono 660 parallel-twin patent images launched before 2021