2022 Volvo C40 Recharge Electric SUV Unveiled
Volvo has launched the C40 compact luxury SUV, its latest electric car, which it considers to be the first brand to build itself as a pure electric vehicle.
The 2022 Volvo C40 Recharge has a clearer appearance than the XC40 recharge. The elegant style of coupe roofline is based on the CMA and the upfront platform.
The headlights are different, and so is the bumper, while the grille portion and bonnet are the same. The C40 Recharge has a roofline, a separate window, and new alloy wheels along the sides.
The back of the Volvo C40 recharge has striking split tail lamps, a boot lid, and a deep bumper, which run-up to the town's pole.
Inside it, the lightweight electric luxury SUV has a digital instrument panel, an Android-based touchscreen infotainment system, and Volvo switchgear.
In addition to Google applications and services installed into its framework, the C40 Recharge can be upgraded to software over the air (OTA), as in the case of EVs these days. The car manufacturer said that this EV was the first truly leather-free Volvo.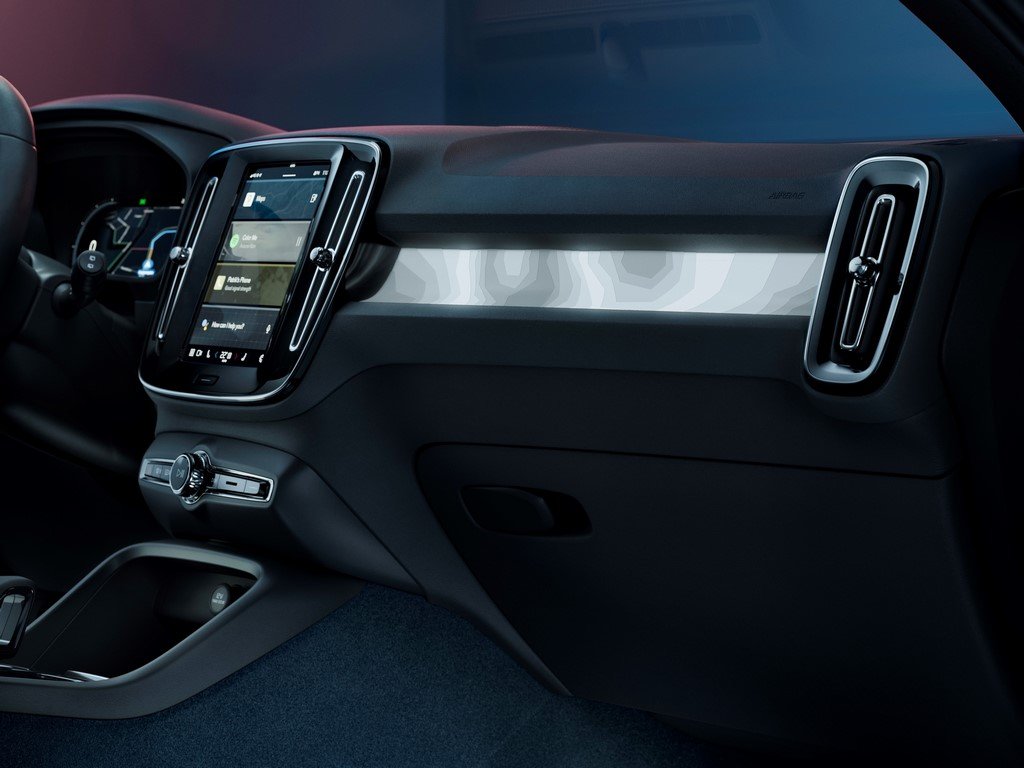 The car is fitted with an electric engine of 150 kW each with a 78 kWh battery pack. In comparison, 408 HP is produced at a rpm of 13,900 and torque of 660 Nm up to 4350 RPM.
The 2022 Volvo C40 Recharge will accelerate from 0-100 km/hr in 4.9 seconds and achieve a maximum speed of 180 km/hr in spite of weighing approx. 2185 kg.
The overall range claimed to be 420 km for a single charge by the engine (WLTP). With OTA software upgrades, Volvo says this range is improving over time.
The battery pack can be charged to 80 percent in 40 minutes when attached to a 150 kW DC charger. However, when the battery is charged by an 11 kW AC charger, this time will increase to 8 hours (up to 100 percent).
The 2022 Volvo C40 Recharge will also be available only online with a flexible care package that includes items like operation, warranty, assistance on the roadside, as well as insurance and home charging options.
The EV will be assembled with the XC40 Recharge in the Volvo Cars factory in Ghent and Belgium, to begin production by end of September.
Are you excited about the launch of the 2022 Volvo C40 Recharge? comment down below
Also, see
Jaguar I-Pace India Launch Postponed To March 23
BS6 Bajaj Pulsar 180F Is No More