Bajaj Chetak Electric Scooter Bookings Reopen On April 13
In nearly every typical middle-class Indian family, Bajaj Chetak is a synonymous term. It was one of the most selling 2-wheelers for a long time and played a part for decades as a daily scooter. Traditional scooters were phased out with the latest wave of automatic scooters entering the markets. In the shape of Chetak Electric, Bajaj reinvented the company last year with an electric motor. It's been a long time since the Chetak made headlines, particularly because it's not available for reservations in the country for some time.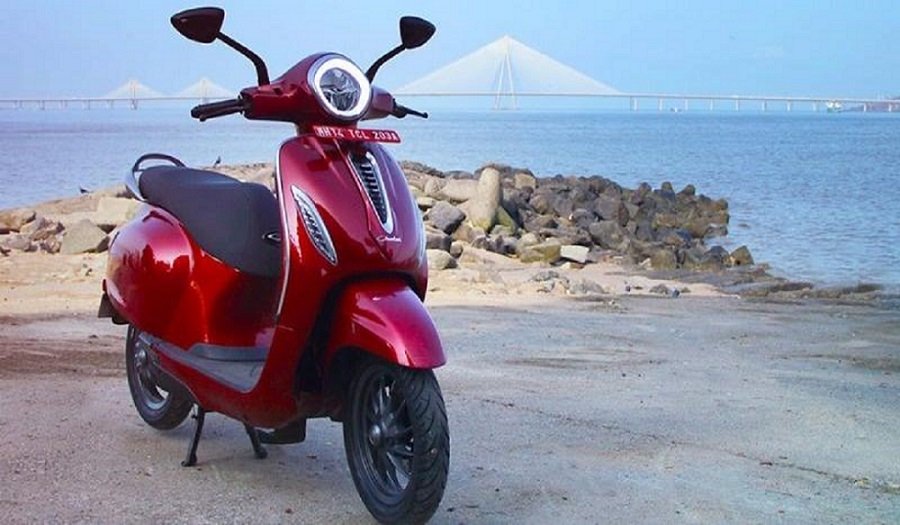 But Bajaj Auto has now announced that Chetak electric scooter reservations will be resumed in the Indian market. On April 13, bookings will take place in accordance with the brand for a limited time.
One of the main USPs of the electric scooter is the retro-modern aspect. The timeless style of the fabrics, the colors and the architecture flows in every detail. The battery pack of Bajaj Chetak has an IP67 rating of 3 kWh. It has 4 kW and 16 Nm of torque in the electric motor.
It has a range of 95 Km. The battery pack will take five hours to completely charged. The Chetak Electric is also characterized by high-quality components and a delicious choice of special metallic colors and trims. This kit is completed by a front disc brake, chrome plating bezels, metallic wheels, and a designer seat stitch.
The Chetak's entirely digital LCD instrument group is another great feature. It is an elegant circular unit that gels the electric scooter's overall design. It supports Bluetooth networking that enables consumers to link and use many useful features to their smartphones. In the Chetak's Lithium-Ion Battery, Bajaj offers 3 years or 50.000 km warranty.
The premium model offers additional metallic paint, a dark/light tan seat, metallic wheels, and a front disc brake. Meanwhile, the Urbane model lacks the option of metallic color and uses a front drum brake.
There might be a slight increase in the pricing.
Are you excited about the reopening of the Bajaj Chetak? comment down below
Also, see