Ola Electric Car Interiors Revealed
An intriguing new teaser of Ola Electric's first electric automobile, whose introduction is anticipated for December 2024, was just released by the Bengaluru-based EV manufacturer, which presently offers its S1 series of electric two-wheelers in India. At the conclusion of the launch event for its new entry-level e-scooter, the firm released a fresh teaser showing the automobile and its interior against a dark, murky background with low lighting. The company is teasing the interior of the Ola Electric Car for the first time.
The steering wheel of the automobile looks to be of a rounded rectangular form rather than a circle with its two spokes containing a backlit screen with touch-controls placed on either side of the Ola logo in the middle, however, the dash and steering wheel is only briefly visible in the video. A digital instrument cluster with the speedometer reading is visible when we go farther back. The dashboard also has an exciting blue ambient light strip along the length of it.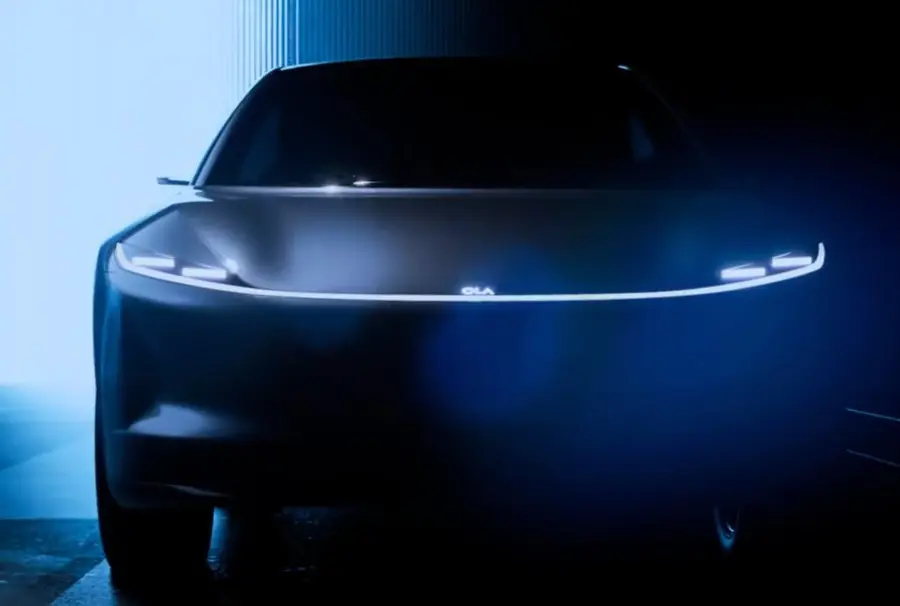 In the following image, as the camera pans out to reveal more of the dashboard, we can see the enormous touchscreen infotainment system in the center of the dashboard that resembles a Tesla. There are no visible buttons on it, indicating that most of the vehicle's controls would be accessible through the touchscreen unit. The air-conditioning vents, or rather their lack, also grabs our notice. This could imply that they would be concealed beneath a layer of the dashboard and that the airflow would occur via a slit in the paneling.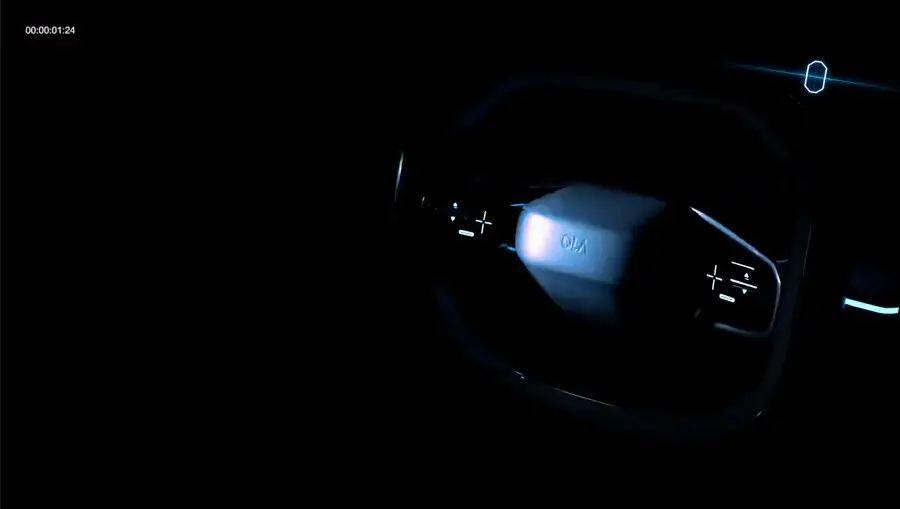 The exterior displays a different design from Ola's previous teaser. A horizontally linked LED light strip is installed across the EV's face in this image, and the lit OLA logo is perched on its nose. Just above the ends of the LED strip are thin headlights. To maintain the drag coefficient as low as possible, the company is believed to utilize cameras in place of mirrors for the wing mirrors. The model could possibly have a complete glass roof, indicating Ola's intention to market this vehicle as a premium EV that falls into a higher pricing range.
Ola hasn't provided any information on the drivetrain or battery pack, but the firm says that the vehicle will have a range of more than 500 km and would be the fastest electric four-wheeler in the nation with a 0-100 kmph speed of under four seconds. The business has further stated that this would be the first model to be released, with plans for 5 more.
Are you excited about the Ola Electric Car? Comment down below
Also, see
2022 Toyota Innova Hycross Gets Teased
Follow us on Twitter – Here