TVS Motors Invests INR 30 Crore In Electric-Motorcycle Company -Ultraviolette Automotive
Ultraviolette Automotive, a high-performance electric bike maker, had unveiled the pre-production version of its first high-performance electric motorcycle – the F77, last November. The company has now reported receiving an additional investment from TVS Motor Company for INR 30 Crore. This investment was part of its most recent financing round (Series B).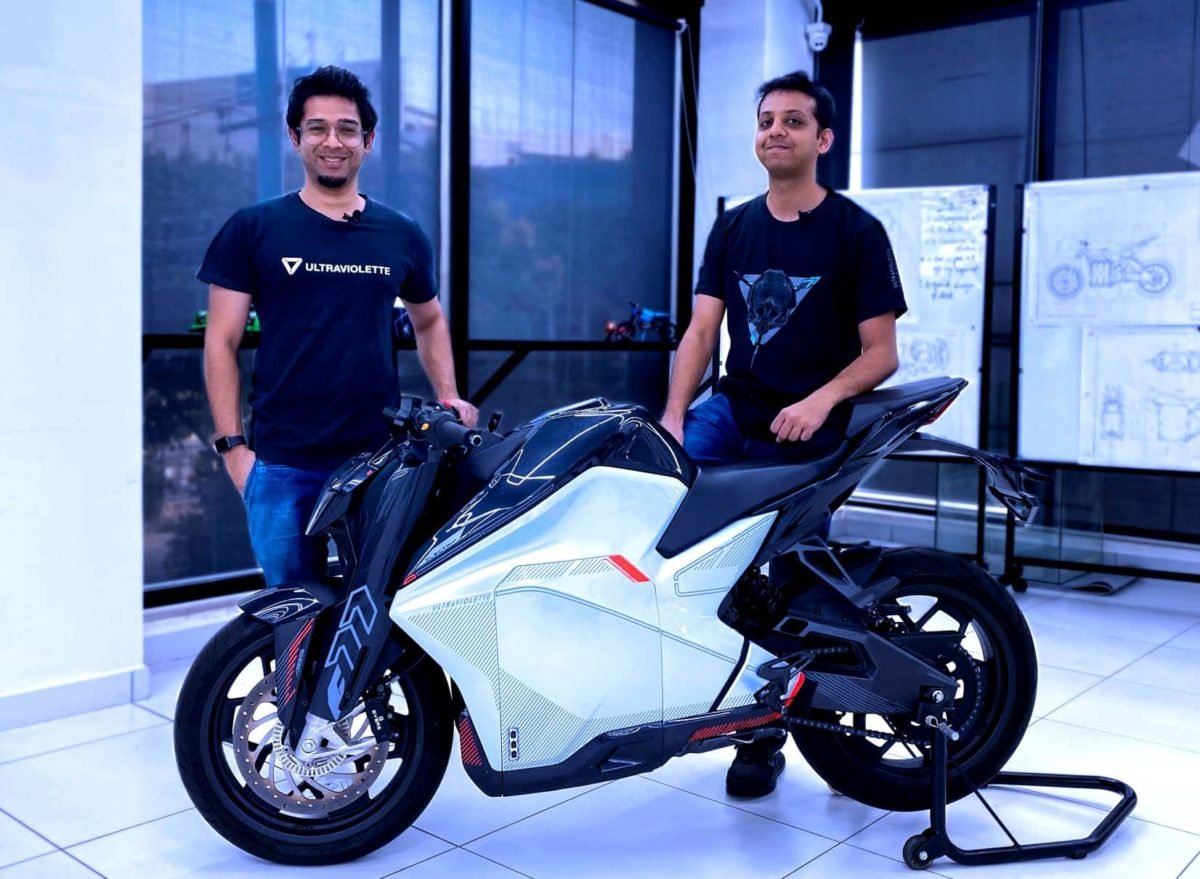 Ultraviolet Automotive began designing the first high-performance electric motorcycle in India – the F77, three years ago. In November 2019, the company launched the pre-production version of the F77, setting new milestones for the Indian EV industry, and is now planning to bring the motorcycle onto the market.
Commenting on the additional investment, Manu Saxena, Vice President (Future Mobility & Dealer Transformation), TVS Motor Company said, "Ultraviolette Automotive continues to display excellent technical and technological capabilities and innovativeness in developing high-performance electric motorcycles. TVS Motor is excited to see the UV team's progress and developments and we are confident that these actions will go a long way towards creating a greener future for India.'
Narayan Subramaniam, founder and managing director of Ultraviolette Automotive Pvt. Ltd. said, "We have seen major developments globally in the transportation and mobility sector, with growing demand in recent times for personal mobility. In the Indian two-wheeler industry, we also see rapid growth with a particular emphasis on electric vehicles, and it is in this sense that we set out to build the F77 – India's first high-performance motorcycle.
We unveiled the motorcycle less than a year ago and since then, we've made great progress in getting the F77 ready for production. We carried out the intense track and road testing on the motorcycle, adapting and changing the requirements to an all-new degree of perfection, and created a comprehensive technology framework to enable improved user experience. Our enthusiasm for developing globally competitive and innovative mobility solutions has always been shared by TVS Motor Company and we are excited about our ongoing collaboration with them.
The F77 is embraced by high-end technology and is a high-performance motorcycle designed with inspiration and concepts used in the aviation industry, including advanced engineering models, multi-level safety systems, and even the motorcycle's design identity. The F77 is a smart and wired electric motorcycle that comes with upgrades to remote over-the-air diagnostics (OTA), regenerative braking, multiple ride modes, bike monitoring, ride diagnostics, and many other functions.
Founder and CTO Niraj Rajmohan, Ultraviolette Automotive Pvt. Ltd. said, "The F77 was designed to establish a single-minded identity for electric mobility in India, and TVS Motor Company was a strategic partner on this journey. We've received an incredible response from the market for the F77 since the launch, and we've spent the last few months doing crucial improvements on both the design and technology side to make the F77 more effective, sensitive, and strong.
The Ultraviolet F77 will be rolled out next year and will be available in a phased manner throughout the region.
TVS Motors Invests INR 30 Crore In Electric-Motorcycle Company -Ultraviolette Automotive, manufacturers of India's first high-performance electric motorcycle,
Are you excited about the decision of TVS Motors Invests INR 30 Crore In Electric-Motorcycle Company -Ultraviolette Automotive? Comment down below
Also, see
2021 Toyota Land Cruiser Prado Gets A More Efficient Turbo Diesel Engine
Suzuki Burgman Street Gets A New Colour Option – Priced At ₹ 79,700
Aprilia SXR 160 To Launch in November 2020 In India