Okinawa, India's leading Brand In Electric Scooters. Offers Increased Dealer Margins.
Okinawa has announced an increase in dealer margin and is now offering 11 percent instead of 8 percent, so dealers will now be able to earn around Rs 2,000 more on each sale they do. They did this to shield their dealers, as they are not allowed to remain open during the lockdown period.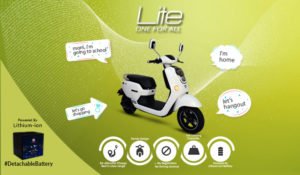 The margin increase came into effect on 27 April 2020 and will continue until further updates from Okinawa. There are over 350 dealerships of Okinawa in India, these increased margins will help them recover from losses (if, any) faster and make profits sooner.
Mr. Akash Patro, A dealer in Odisha said,
As I come from a business background of automobiles, I was sure that the electronic vehicle industry will be the next future of the automobile industry, so I took a dealership of the promising brand, Okinawa. But the COVID-19 pandemic and the lockdown to fight it resulted in 0 sales last month. But the decision of Okinawa to increase dealer margin is surely going to help us and all the other dealers to fight the losses. I am happy that an emerging new brand like this is helping the dealers in this crucial time and I wish them the best.
Okinawa was launched in 2015 and has been one of the fastest-growing electric vehicle manufacturers in India. They manufacture their products in India and offer a wide range of electric scooters such as Praise, Raise, Ridge, and Lite. They are also planning to launch electric motorcycles in the future and recently, in Auto Expo 2020 they had showcased an electric maxi-scooter named Cruiser which is powered by a 72V, 4 kWh Lithium iON Battery and can reach speeds of up to 100 Kmph.
What Do You Think? – Comment Below! 
Also, See
Kawasaki Ninja 300 Based Electric Sportsbike Teased Again. Comes With Manual Transmission
2020 Hyundai Kona Electric Drive Range Increased.